Mobile phones are a staple of twenty-first century life, for better or worse, and the rise of the smartphone in the last twenty years has meant most people now walk around with a screen in their pocket.
Understandably, smartphones can seem daunting to use to many people, perhaps mostly in older generations. These folk may not be used to using modern technology having not grown up with the mod cons we have today, but that does not mean senior people should not use mobile phones.
There are simple smartphones that lend themselves to easier use and are less intimidating than other smartphones. There are also even simpler phones, sometimes known as feature phones, which have basic features such as calls and text messaging and not much else.
Either of these can be a sensible choice for an older person who is either intimidated by smartphones or simply doesn't want all the bells and whistles of modern tech. Some models available in the US that we've recommended in our below list aren't available in the UK and vice versa, but we've recommended alternatives.
Then again, you could be a senior reading this and thinking that you do want a high-end smartphone – below we've also recommended some of those at a range of prices.
Best phones for seniors 2023
Doro 6880
Pros
Big buttons
4G calls and texts
Assistance button
Multi-day battery life
If you have found this article because you want a smartphone, please don't be offended by this phone. It is made by Doro, a company that only produces tech products aimed at seniors. You may want an iPhone or Android phone and many of those are listed below!
But should you do want a simple phone if you struggle with modern tech then this Doro 6880 is great for calls and texts, and it uses 4G networks meaning you can be assured it will continue to work despite mobile carriers turning off old 2G and 3G networks.
It has an easy to read screen and large, colour contrasted buttons that are simple to read and press. The phone has a loud, clear earpiece that's hearing aid compatible so you can hear callers without an issue.
It also has an assistance button, a clever addition. You set up a numbered list of people you would want to contact in an emergency, then if the button is pressed and held for three seconds it calls everyone starting with the first person in the list until someone answers. All recipients are also sent a text message so you can get help fast.
Hopefully you aren't patronised by these features aimed at the elderly – but if this phone is too simple for your needs, then read on.
Apple iPhone 13
Pros
Simple interface
Great cameras
Top accessibility features
Cons
Only one or two days of battery life
Price When Reviewed:

$599 (was $799)
Our pick of Apple's iPhone range for seniors is the iPhone 13. If you don't mind not having the old style home button and can get used to Apple's swipe gestures to go home and flick between apps you will be fine.
The iPhone 13 came out in 2021 but is practically the same as the iPhone 14 while costing £100/$100 less. There's no reason to spend more.
The iPhone 13 has a large 6.1in screen despite – for a modern smartphone at least – being relatively pocketable. We've picked this model as it has a large enough screen to change the font to a larger size should you need it, but not crowd the screen with text like can happen when you boost the size on smaller phones.
You also get Apple's excellent accessibility features such as VoiceOver screen reader, AssistiveTouch it you have trouble with touchscreens or suffer from arthritis, and other perks that you won't get for a more basic phone.
With long software support and tons of case options, the iPhone 13 is an easy to use smartphone that should last several years.
If you want the largest iPhone possible then go for the iPhone 14 Plus, or the iPhone 14 Pro Max if you want the best cameras and money is no object.
Read our full
Apple iPhone 13 review
Apple iPhone SE (2022)
Pros
Small
Has a home button
Cheapest iPhone
Cons
Screen is small for text
One day battery life
Price When Reviewed:

$429 (64GB) | $479 (128GB) | $579 (256GB)
Read our full
Apple iPhone SE (2022) review
Nokia 2660 Flip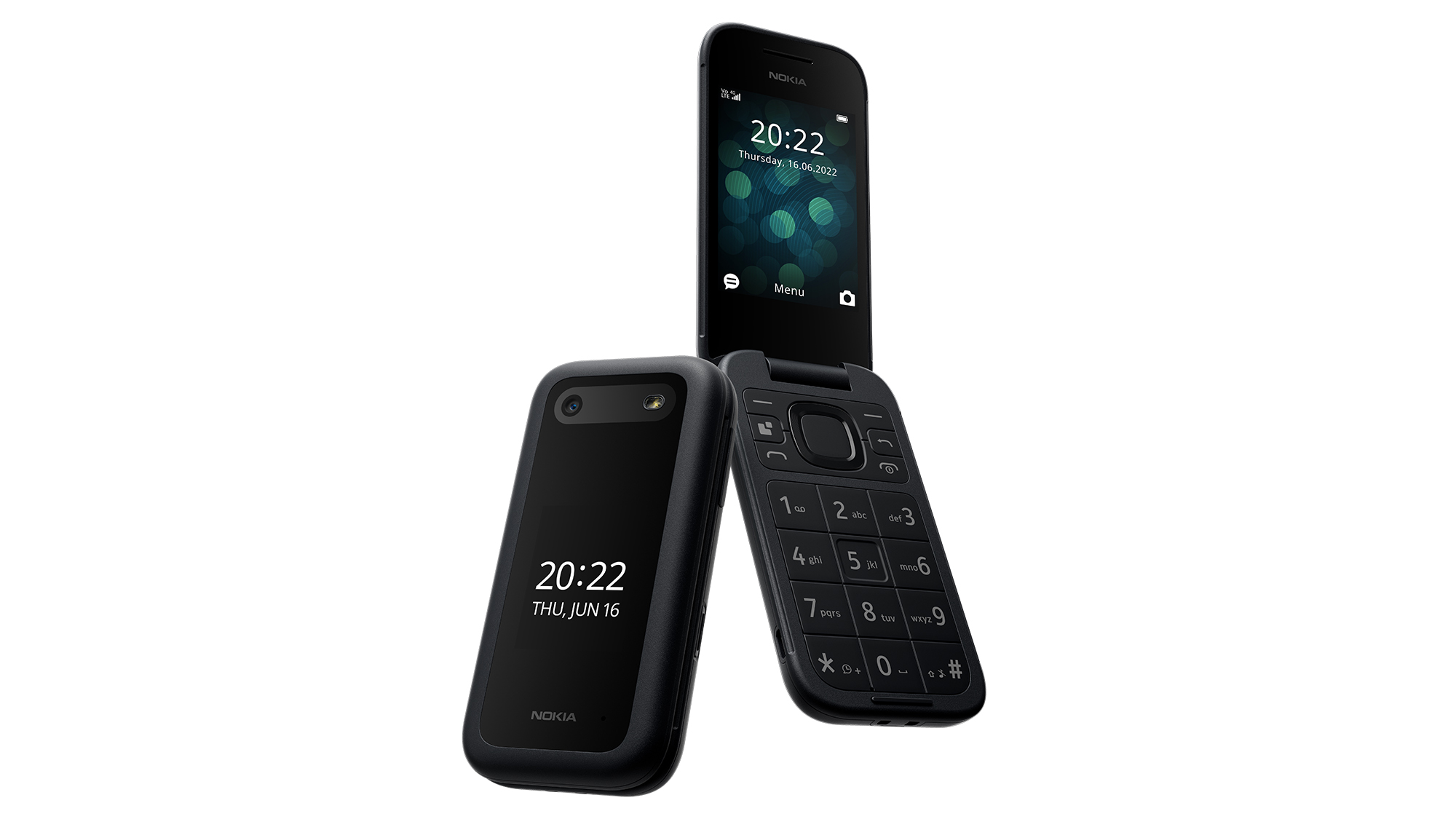 Pros
Big buttons
SOS feature
Multi-day battery life
Price When Reviewed:

$89.99
If a smartphone isn't for you and all you want is a phone for calls and texts, we recommend this flip phone from Nokia. It really does only make and receive calls and send and receive SMS messages, so there are no apps here like you would get on an iPhone or Android phone.
The phone is a tiny bit smarter than the flip phones of the 2000s though. It also has 4G and an emergency button to quickly contact friends and family.
In the box you get a microUSB wall charger, a removable battery, and wired headphones to plug into the headphone jack to listen to the built-in FM radio. There's also 128MB on board storage if you want to load on some MP3 music files (and a microSD card to expand the storage should you wish).
It's as close as you'll get to the simplicity of old mobile phones before the smartphone revolution, but with the technology to still work today – unlike that old flip phone in your drawer that won't work anymore as 2G networks are closed down.
If you're in the US there's a slightly different version of the phone available called the Nokia 2780 Flip.
Nokia G60 5G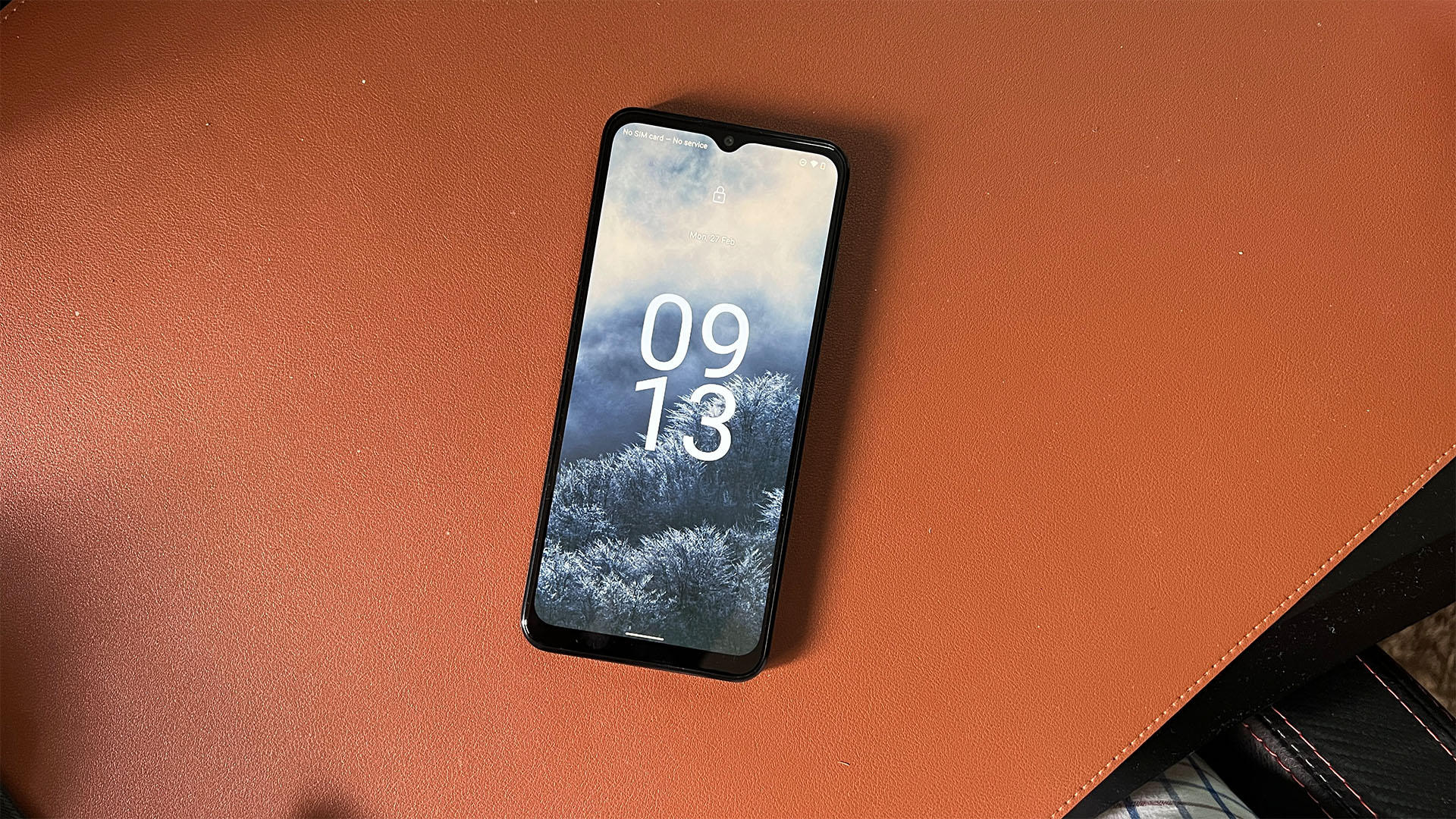 Pros
Excellent price
Made from recycled materials
Big screen
Two days of battery life
Cons
Performance a little slow
Price When Reviewed:

From $329.99
Another solid pick from the familiar Nokia brand is the Nokia G60. As its full name suggests, it has 5G and despite its low price is a thoroughly modern and impressive smartphone.
The phone is made from 60% recycled plastic and has a nice mottled grippy feel to keep it slipping out your hand. Its 120Hz smooth display looks great for the price, and the battery can last for two days if you don't use it too much.
At under £250 it's a solid deal, but you can also buy the G60 on Nokia's interesting Circular subscription plan. It costs just £12.50 a month with a £30 upfront payment, then you can keep the phone as long as you want (you'll have to buy your own SIM separately).
It's not available in the US, but you can still buy the older Nokia G50 stateside.
Read our full
Nokia G60 5G review
Google Pixel 7a
Pros
Great price
Superlative camera
Excellent accessibility features
Price When Reviewed:

$499
If you want a smartphone, there are many reasons you might prefer an Android phone over an iPhone. You prefer the design, you find it easier to use, you simply don't want an Apple phone. Get whatever you want!
A great Android phone for seniors is the Google Pixel 7a, mainly due to the simplicity of its Android software. We're not saying you can't handle other brands, but Google keeps Android simple out of the box and easy to use and understand. It also has a simplified mode that enlarges home screen icons.
The Pixel 7a costs about the same as the iPhone SE but has a better camera – so if sending photos to your friends and family is important then it's a superb choice. Google also offers software support of a few years to keep this phone up to date.
The large screen is easy to read, and you can easily boost the text size if needed. Add to that Google's excellent Live Caption feature that automatically plays subtitles over videos you're watching to easier follow along and you've got a flexible smartphone that keeps it simple if you wish.
Read our full
Google Pixel 7a review
Emporia Simplicity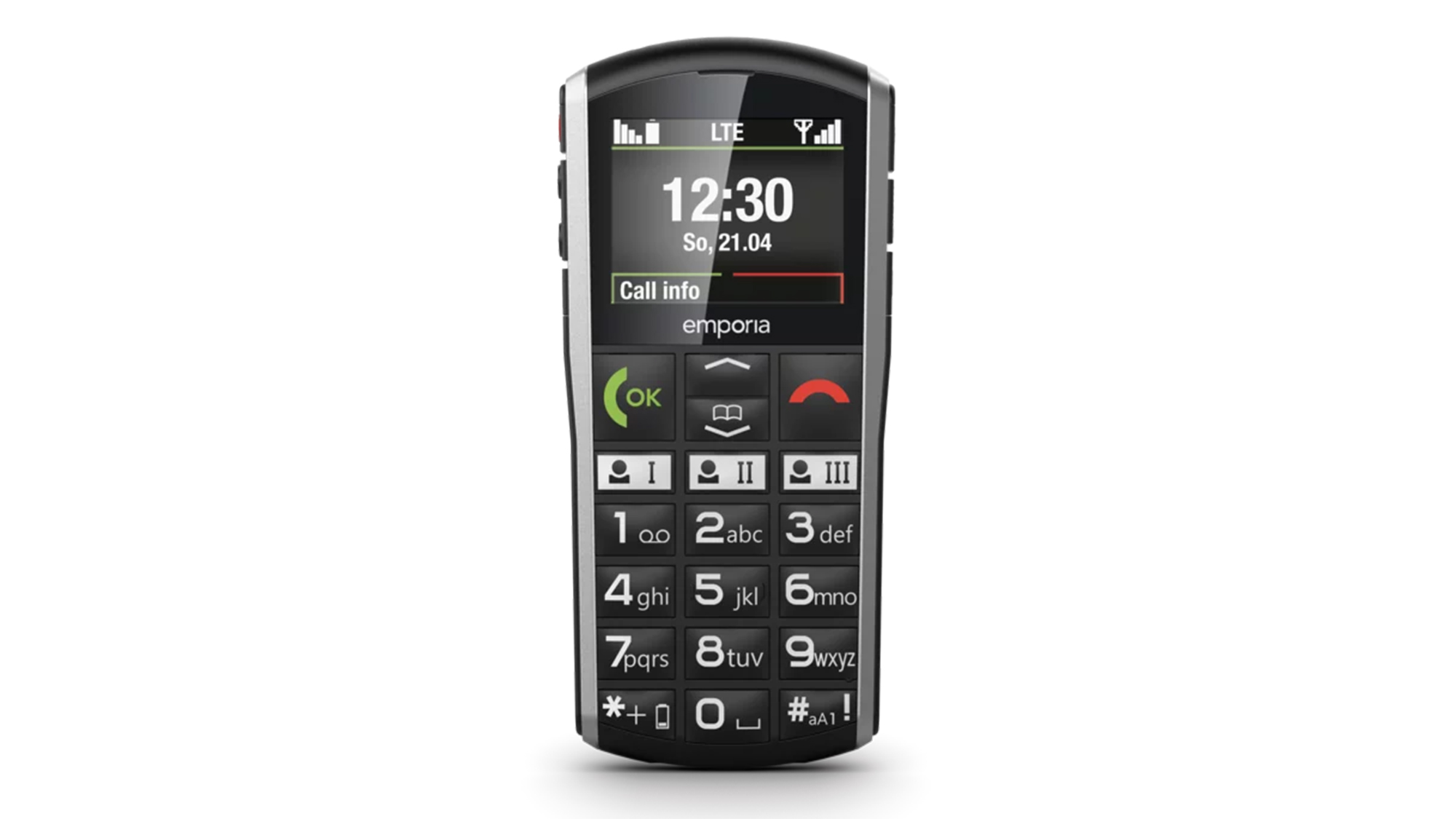 Pros
Under £100
Nice build quality
Very easy to use
Designed specifically for older generations, this sub-£100 phone from European manufacturer Emporia is as close to a landline phone you can get in a mobile phone.
It comes with a mains charging cradle so you cn keep it charging in the same place at all times like you would a cordless landline, and then you can pick it up and take it out with you when you need it.
The phone has a nice-feeling rubberised casing and three assignable contact buttons to speed dial your most contacted friends and family. You can of course store many more numbers in the phone's memory.
Though it can send and receive texts, the screen is very small, so this is not the best choice for texting but is an exemplary voice phone with easy to press buttons and 4G connectivity.
Samsung Galaxy A54 5G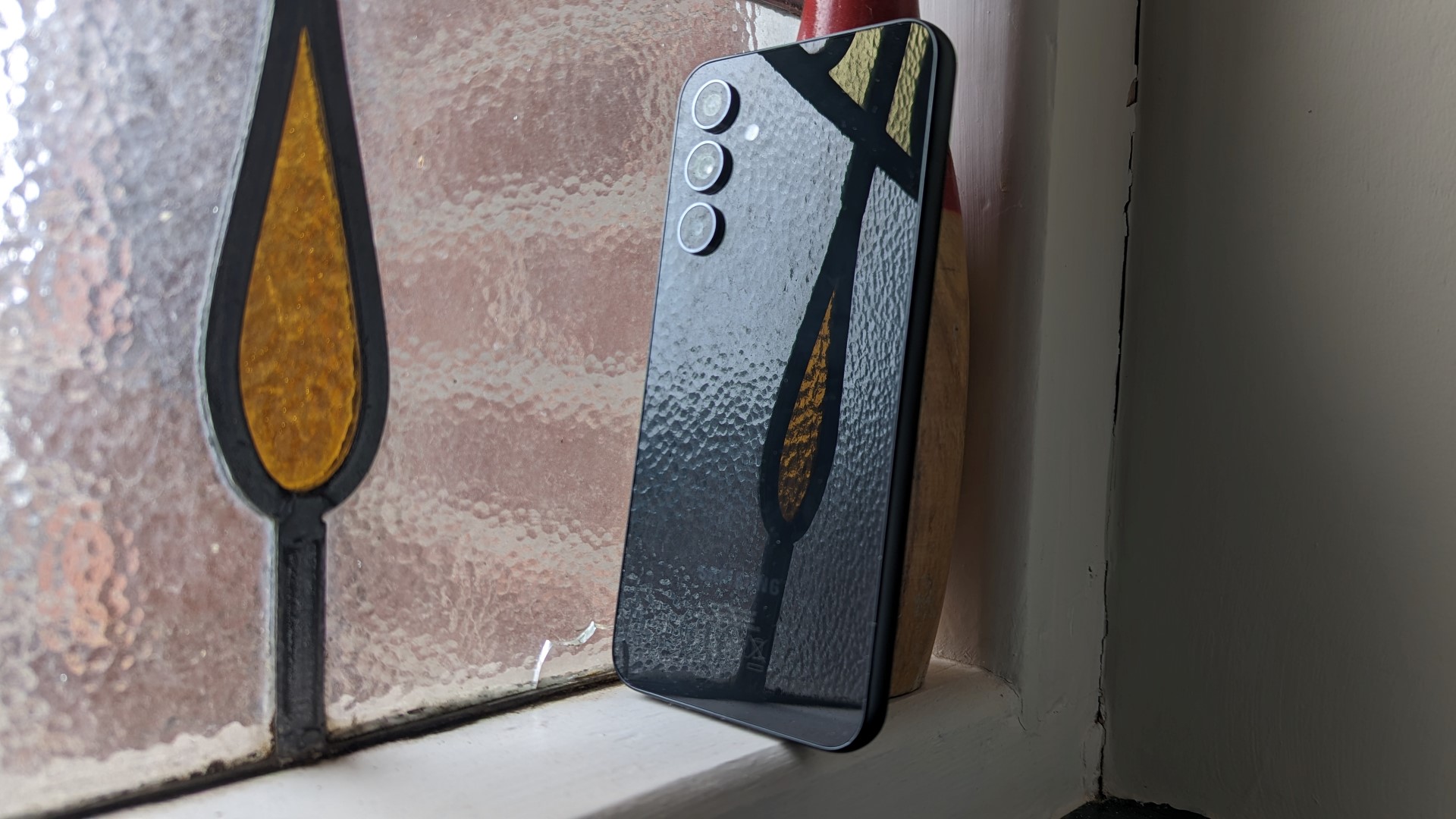 Pros
Great cameras
Five years of software support
Good price for the features
Cons
Like all smartphones, one day of battery
Price When Reviewed:

$449.99
Another great Android phone for seniors that's available in the US, UK, and Europe, is the Samsung Galaxy A54. It's a very good midrange smartphone with a great screen, superb cameras, a slick design, and five years of software support to keep its software secure until at least 2028.
It has solid battery life, is waterproof, and can download any app you can think of, just like the iPhones and other Android phones on this list.
At under $449/£449 it is superb value for money particularly given it has 128GB storage with a microSD card slot to have more if you wish. Compared to the Pixel 6a and the iPhones on this list, the A54 has a 120Hz screen, which means it looks smoother when scrolling through apps than those phones.
Its stereo speakers are plenty loud for watching videos or talking on speakerphone, and you can enlarge the text easily if needed.
Read our full
Samsung Galaxy A54 5G review
Motorola Moto G62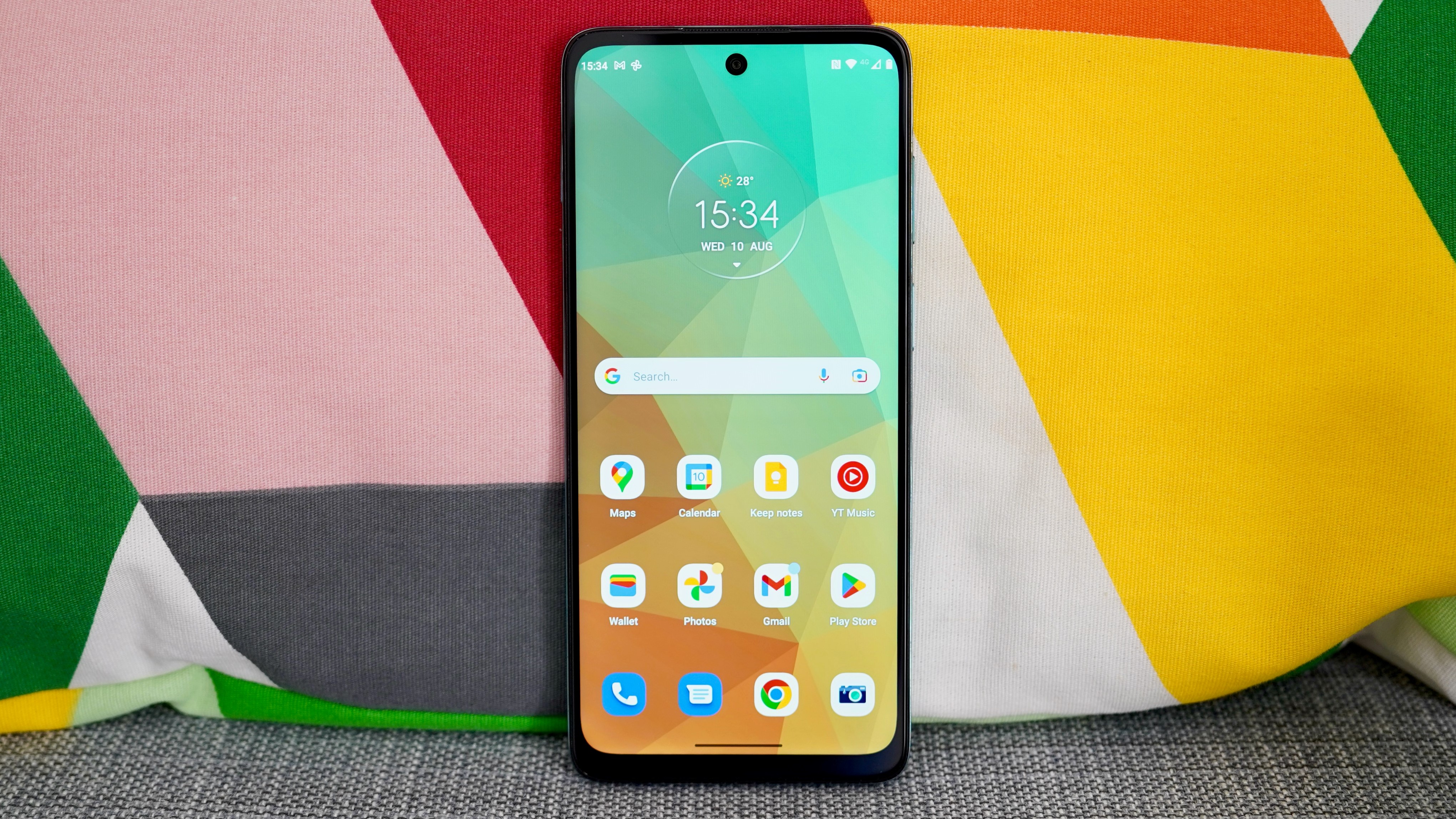 Pros
Affordable
Two to three days of battery life
Cons
Cheap build
Not fully waterproof
Price When Reviewed:

Unavailable in the US
If you want a solid affordable smartphone with a headphone jack, this is our pick for UK readers. (Motorola makes excellent smartphones but it frustratingly doesn't sell the same models worldwide – bear with us for international suggestions).
The G62 is a good deal for £199. It has an attractive plastic build, a large 120Hz screen, 5G connectivity, and very good battery life – cheaper, less powerful phones than say an iPhone 13 will have better battery life.
The cameras aren't the best, but they are fine for quick photos or using for video calls with friends and family. However, it isn't fully waterproof, so you will have to spend more if you want peace of mind near the pool or bath.
Read our full
Motorola Moto G62 review
Doro 8100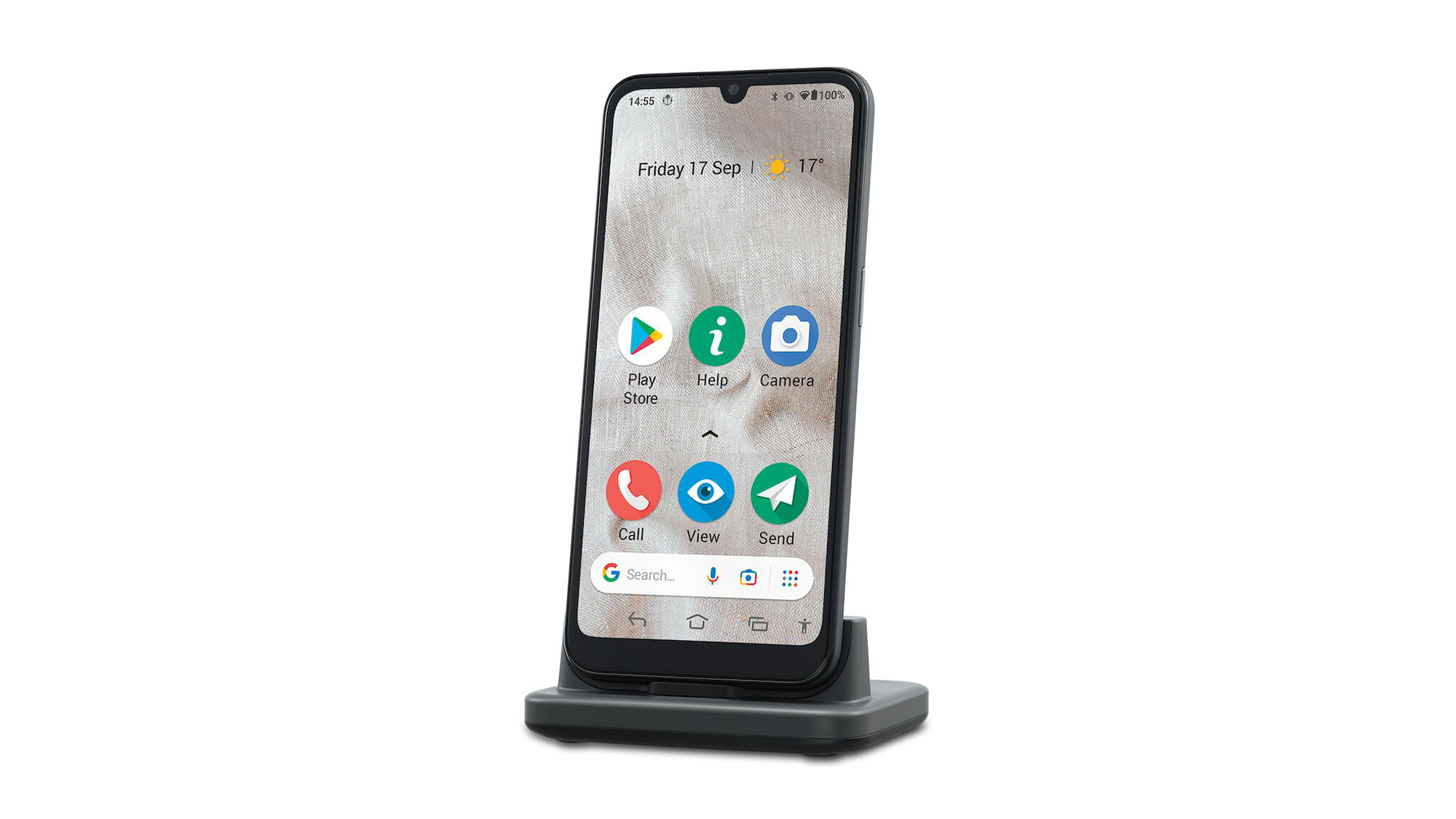 Pros
Simplified smartphone
Full Google app store
The Doro 8100 does something not many smartphones currently do: it runs the 'Go' version of Android with the Google Play Store that presents you with a simplified version of Android to help you easier navigate the basic functions of the phone.
The home screen can be set to have larger icons to easier and quicker find things like the camera or text message app, and it has an assistance button that connects to Doro's Response app that's specifically designed as a failsafe emergency app for elderly users to get in contact with friends and family if urgent need arises. It's also hearing aid compatible.
The phone is well made and comes bundled with a charging cradle so you can keep it fully charged like you might a cordless landline phone. At a reasonable £200, you also get triple cameras for taking photos and videos, and a front facing camera for use on video calling apps.
What is a smartphone?
A smartphone is in essence a web-connected mobile phone. It has the ability to send and receive emails, browse the web, and download and run apps: applications optimised for the smaller touchscreen experience of a smartphone or
tablet.
These offer easy access to things such as news, sports and weather information, as well as fun
games with which to waste an idle hour. All smartphones also double as media players, letting you enjoy music, films and ebooks you already own, as well as being able to stream or download new content from dedicated stores, accessed directly from the smartphone. All smartphones work as
compact cameras, too.
Smartphones have dedicated operating systems, with the vast majority of devices running either Apple's iOS or Google's Android. They have much larger screens than regular mobile phones (also known as basic phones or feature phones), usually in excess of six inches. 
They connect to the internet via either cellular (3G/4G/5G etc.) or WiFi technology. Cellular technology requires a SIM card with a data allowance, which you have to pay for in the same way you pay for calls and text messages. But whenever you are in range of a wireless network (WiFi) for which you know the password (or doesn't require one), you can switch to that and use data-based apps and features for free.
Basically, you can do on a smartphone anything you can do on a web-connected desktop computer/laptop. Some things – email, for instance – may actually be easier to do on a mobile device, although most of the time the smaller screen can mitigate against prolonged use.
What to look for
Now that you are (hopefully) sold on the benefits of joining the smartphone world, here are a few pointers as to what to look for. It's always worth trying out a handset in-store, so you can get a feel for the hardware and the user interface (the way the phone's software looks and feels to use). The breadth of choice can be off-putting, but don't be afraid to take your time and try as many handsets as you like before making a choice: this is a purchase you'll want to make only once every two to three years, so it pays to get it right.
A simple interface
Due to the massive amount of functionality smartphones offer over feature phones, they can seem complicated to use. Look for a smartphone with simple, easy to use, intuitive navigation. Think of a few key things you are going to want to do – make a call, send an email, find a phone number – and ask to try them out in the store. Don't be afraid to ask for advice, but if it takes a sales assistant a long time to explain how to undertake such key tasks, that may not be the phone for you.
Make sure you spend some time using the onscreen keyboard, too. Most will respond to keypresses by making the letter or number concerned bigger, and even vibrating gently. This can be a huge aid when it comes to usability, but not all interfaces are built the same.
Apple products are famed for their ease of use, and the
iPhone is generally a very simple and intuitive device to get to grips with. Choosing one does mean that you pay Apple's prices though, which are typically higher than most alternatives.
Most smartphones on the market, however, use Google's Android OS.
Android phones offer greater variety and come in a wider array of shapes, sizes and prices. It's important to note that different manufacturers may dress the underlying Android experience in their own 'skin' or 'launcher'. Trying before you buy will help give a sense of how easy to use each manufacturer's launcher is and whether it's right for you.
If you find that a touchscreen interface is too difficult to use effectively (and studies have shown that issues with hand-eye coordination accompany ageing), it may be that a device that also comes with a hardware keyboard or supports a compatible accessory is the way to go.
A large screen
Virtually all smartphones have at least a 5.5in display, these days. High-end devices, such as the Android-based
Samsung Galaxy S21, have displays that move past 6in.
The bigger the screen, the more expensive a phone tends to be (although not always) and a large screen will drain battery life slightly faster. It's, also worth remembering that not all screens are created equal: the display on a relatively small device can be sharper than that of some larger phones. So once again, trying before buying is important.
Check out our charts for best small phones and best big phones for some top recommendations that value screen size above all else.
Something easy to carry about
Simply because smartphones contain so many features, they have to include a big battery and a powerful processor. Add in the large screen and a smartphone can quickly become cumbersome in the eyes of some users. Again, this is where it is worth trying out a phone before you commit. The smartphone with the big screen may be easy to look at, but if it is too heavy to carry about it isn't going to be of much use.
link