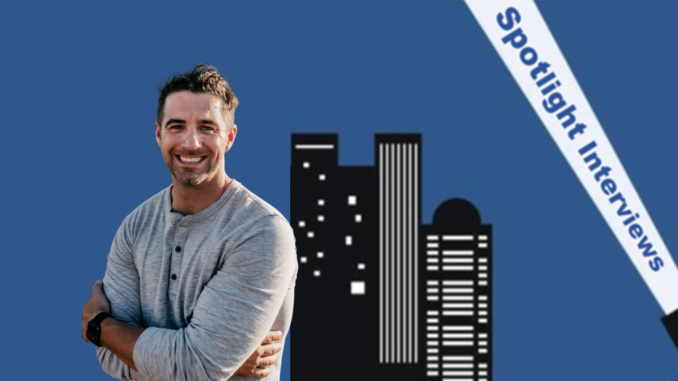 Casey Zenner is a software sales veteran who, for the past six years, has been with Kount, a leading trust and safety technology solution provider. Kount, an Equifax company, uses data-driven decisions, advanced machine learning, and decades of experience to overcome the challenges that commonly plague today's growing businesses, including hotels and other hospitality companies. As the Vice President of Global Sales, Casey is focused on growing the global footprint for Kount and Equifax by leading teams in Boise and London. While leadership is his passion, Casey enjoys rolling up his sleeves with his team to solve the complex identity and fraud business challenges that restaurant owners and other hospitality customers face on a day-to-day basis. In this interview, Casey discusses the challenges that restaurant owners and operators face when it comes to fraud protection as well as the benefits of implementing a single point of contact to address identity- and fraud-related issues and a technology platform that can provide insights and protection through the digital customer experience.
Can you provide an overview of Kount's fraud protection experience and solutions, particularly in the context of hotels and hospitality?
At Kount, we understand that companies in the hotel and hospitality industry are hyper-focused on the experience their customers have, and are dedicated to building customer loyalty. Within this industry, it's critical to understand how customers want to engage with their brand, and to recognize the risks that come with all of the touchpoints that now make up the customer journey. 
That customer journey is no longer just about a digital payment. As a result, digital fraud is no longer just a payment issue. That means an effective fraud solution for the hotel and hospitality industry must be flexible and dynamic enough to address the challenges that are associated with not just payments, but loyalty programs, account creation, account login, promotional opportunities, and more. 
The beauty of Kount's technology is that it can provide insights and protection through the digital customer experience. This provides an ideal opportunity for brands to identify customers and provide them a better experience, while identifying and stopping fraudsters at the same time. For example, with our technology you can block or challenge potential fraudsters with authentication options, without affecting approval rates or conversions for good customers.
Kount recently announced the launch of Kount 360, a new identity and payments solution powered by the Equifax Cloud. What are the advantages of this new solution? How does this benefit hotel and hospitality clients, in particular?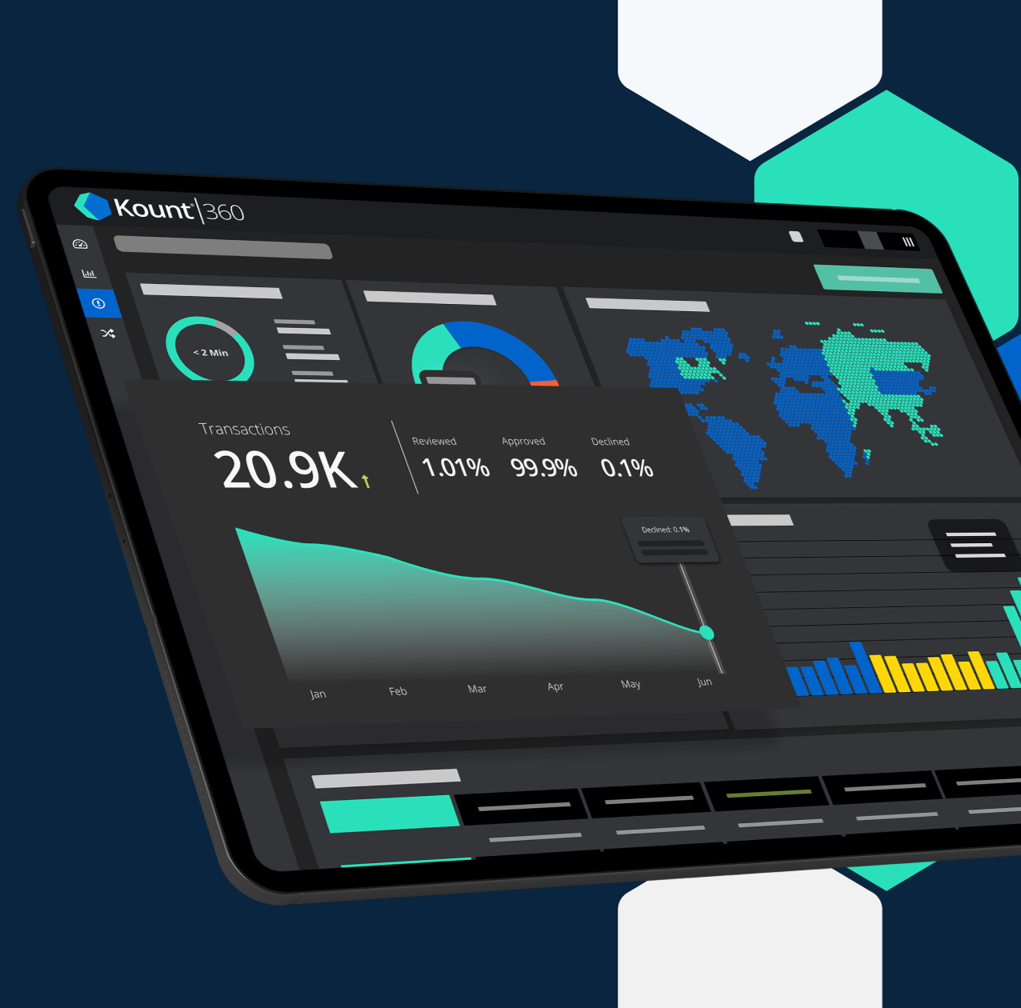 Many brands today are addressing identity and risk-related challenges with multiple solution partners. They may have separate providers for monitoring new account opening, preventing account takeover, blocking payments fraud, and managing chargebacks.
Having multiple vendors requires multiple relationships and contracts, which can present some serious operational challenges. To make matters even worse, many of these systems have combative initiatives and the data doesn't always "play nice" together.
With Kount 360, brands can have a single point of contact to address identity- and fraud-related issues. All of their data can flow seamlessly together, and they'll be able to achieve a complete strategy for fraud prevention and revenue growth with one, single integration. This will help mitigate risk from the moment a customer visits their website, all the way to managing chargebacks months after a transaction.
How do you ensure that Kount's platform capabilities align with the specific needs and challenges faced by hotel owners and operators? What types of hotels are most likely to benefit from your solutions? 
It's interesting, because we work with a wide variety of brands in the hotel space. We have relationships with hotels and hospitality businesses that are only in a few select markets and others who have a massive global presence.
What we've learned from these great partnerships is that, sometimes, the 80/20 rule applies. What this means is that 80% of a brand's fraud happens in 20% of their markets. Brands need their fraud solutions to have flexibility for unique markets. In other words, they need to protect their brand from those who are causing fraud without compromising the experience for their low-fraud markets.

Additionally, our flexible deployment model is one of the most important ways that we align with hotels. Managing fraud is hard. Some brands invest in dedicated risk and fraud teams, and others simply want nothing to do with it. At Kount, we work to understand where a brand's comfort level is with fraud and risk. We then recommend a deployment strategy that can be 100% brand-owned, completely outsourced to Kount, or somewhere in the middle. There is no "one-size-fits-all" way to address fraud, and we pride ourselves on providing managed-service options that best fit the needs of each brand.

What technology capabilities does Kount employ to effectively block card testing and prevent fraudsters from using hotels to test stolen payment cards?
Card testing is a major problem for merchants, leading to costly authorization and chargeback fees. Kount deploys a number of strategies during pre-authorization to effectively block card testing and protect hotels.
To begin, during a transaction, we use our patented device fingerprinting technology. In less time than it takes to blink, this technology helps us collect and analyze a number of data points associated with that transaction – everything from email address, payment details, payment velocities, geolocations, and more. We examine how they've been used together on our network in the past, and whether they have been associated with good or bad behavior. Ultimately, this can help determine if the payment authorization process should move forward. If there are red flags, hotels can use this data to prevent transactions from occurring.
In what ways does Kount protect customer accounts from unauthorized access and prevent fraudsters from stealing loyalty points, rewards, and payment information?
Any part of the digital customer journey that can be monetized by the merchant is at risk of being monetized by a fraudster as well. So we understand the value in protecting customer accounts.
Similar to our approach with card testing, we start with a holistic view of the digital customer — analyzing their device, email, payment information, login velocities, and more, in real-time. If the login activity looks risky, we can help organizations ask for additional verification. That's when we can deploy our Secure MFA & Identity Verification capabilities, and our wealth of Consumer Insights Data, to verify the person's identity.

Could you explain how Kount helps hotels block promo abuse and ensure that first-time-user discounts and referral bonuses are not exploited by fake accounts?
To address promo abuse, we use a combination of Kount's data and the merchant's data to evaluate risk.
For example, when a customer uses a promo code, we ask the merchant to share that information with Kount. We then link the promo code to the email, device, and payment method that were used with it. That way, if the customer comes back and tries to take advantage of the promotion again, we can quickly notify the merchant, and keep the customer from receiving a second discount.
This goes for first time user discounts and referral bonuses as well. Because Kount can quickly and accurately identify digital personas, and link those personas to historical behavior, we are able to help hotels reduce promo abuse.

How does Kount help decrease manual reviews and lower chargeback rates for hotels? What technologies are employed to achieve these goals?
In our experience, hotels often do not have the time to manually review all transactions due to the tight KPIs around reservations – all of which must be confirmed quickly. Similar to our approach with card testing, we use our patented device fingerprinting technology to help hotels determine the safety of a transaction in less than 200 milliseconds, based on past activity associated with that device fingerprint. This helps hotel brands quickly confirm the reservation, and creates a positive customer experience. 
How does Kount stay up-to-date with the latest fraud trends and continually adapt its trust and safety strategy to ensure hotels are protected from emerging threats?
Our internal fraud experts spend time each day analyzing disputes, failed authorizations, and appeasements for our customers. This gives us a "battlefield level" perspective and helps us see where our partner hotel brands are struggling with fraud prevention. This, combined with industry-level research and knowledge, and just being in the industry for more than 20 years, allows Kount to react quickly or even preempt emerging fraud trends. 
Do you have any metrics you can share in terms of the extent to which Kount enables hotel clients to reduce fraudulent activity? Any customer success stories you can share?
While we cannot name the specific brand, we take great pride in the support we provided to a global hospitality business, helping them go from a chargeback program and a significant number of false positives, to a Fraud to Sales ratio of less than .07%, while approving more than 99% of customers. We used similar strategies to help another hospitality business achieve more than a 99.5% approval rate while maintaining a fraud rate less than .1%.
How does Kount help resolve friendly fraud for hotels? What processes or solutions are in place to challenge invalid chargebacks and recover revenue that has been unfairly sacrificed?
Unfortunately, friendly fraud can be a challenge for many hotel brands. The good news is that Kount has automated solutions to help our partners. Kount's platform analyzes transactional data from hotels, identifying patterns and potential fraud indicators. By spotting these trends, Kount can develop targeted strategies to prevent and combat such fraud. Historical Friendly Fraud card holder data is a major factor for this. 
It's also helpful to note that Kount leverages its extensive network of merchants and shared data to identify chargeback patterns and trends across all industries, not just hotels. By collaborating with other businesses, hotels can gain valuable insights and better defend against friendly fraud.
Additionally, Kount offers in-depth connections to card networks, allowing us to transmit data to the issuing bank even while a customer is in the process of making a dispute. By leveraging this data, a hotel can push the liability back to the issuing bank or back to the card holder. Using Kount's immediate chargeback alerts, hotels can receive notifications as soon as a chargeback request is initiated. This allows them to act quickly and increases the likelihood of a successful challenge of the chargeback. Kount's platform gathers relevant data and evidence to build a strong case in favor of the hotel, and presents it back to the issuing bank.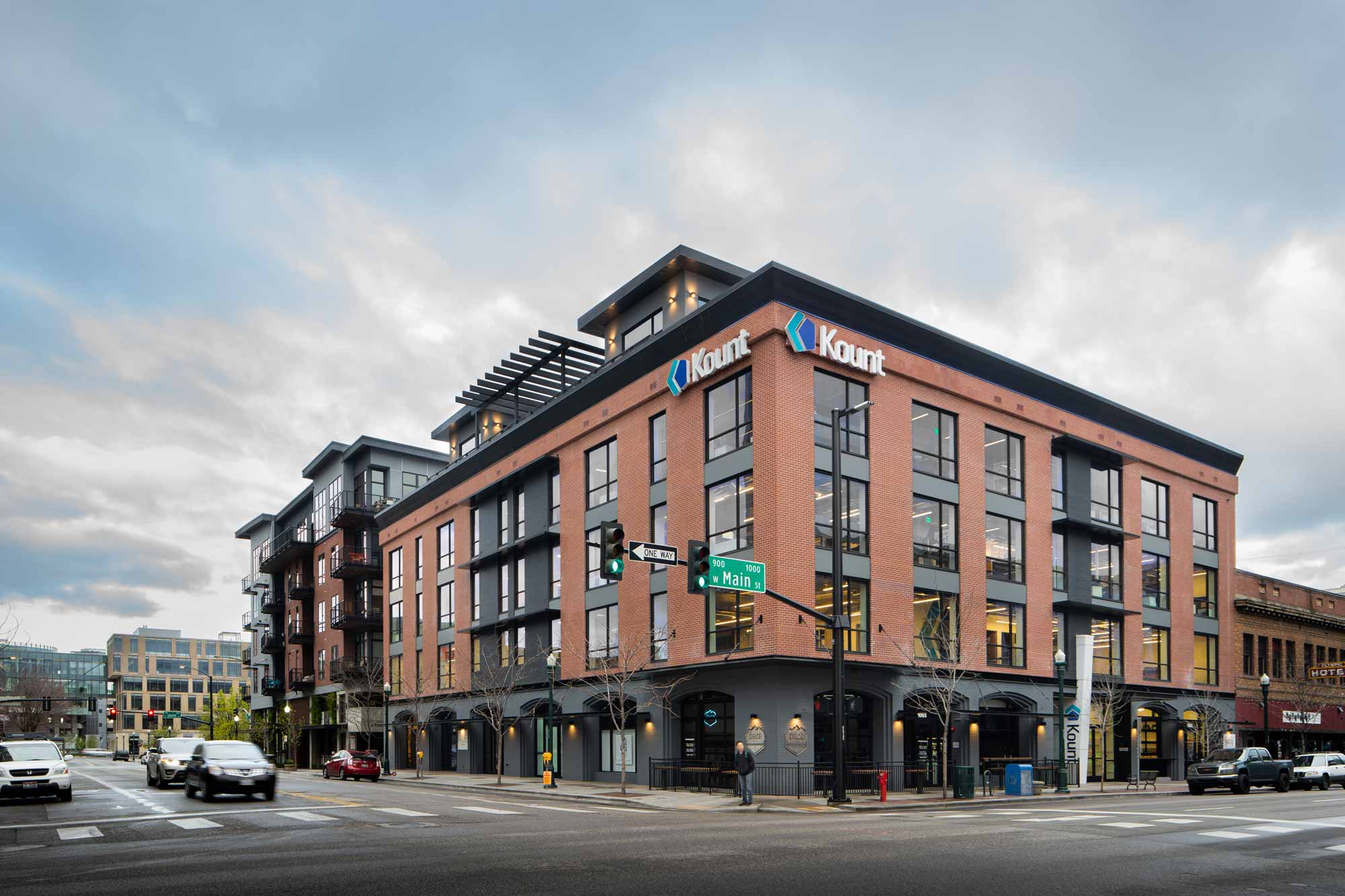 Could you explain the steps Kount takes to fight friendly fraud and defend the credibility of hotels against false claims from opportunistic customers?
Prevention is the key. The best way to fight friendly fraud cases is to never have it in the first place. Leveraging our pre-authorization tools with Kount Command, plus friendly fraud prevention tools, allows hotels to tap into a best-in-class fraud prevention class strategy all within one platform. If additional support is needed, Kount can help brands leverage card network rules and policy updates (such as the recent CE 3.0 policy change), and take advantage of our many years of experience in the market, to fight chargebacks.
Tell us a bit about your career trajectory. What led you to Kount? What do you do as VP of Global Sales on a day-to-day basis? What do you like most about your work? What are the biggest challenges?
I was hooked on the idea of Tech Sales as a relatively young professional. As someone who grew up in a digital world of social media and online transactions, the opportunity to expand my career in payments and technology made sense. When I joined Kount, what really stood out to me was the idea of using technology to do some real good in this world. In this case, technology can protect brands, and customers of these brands, from fraudsters. That's something I feel good about every day.

As we all know, in 2020, businesses were forced to quickly develop or refine their digital fraud strategies due to the Covid-19 pandemic. With a huge increase in online transactions, brands had to change to fit the needs of their customers. What some businesses quickly learned is that fighting fraud is hard, and if you don't have this area of your digital business dialed in, it can hurt the business in many ways. Once again, it was an opportunity for Kount to make a difference and help at a time when it was truly needed. 
Related

link