A dozen Huskies have secured their badges — a golden ticket of sorts — to the 2022
United Nations climate change summit Nov. 6-18 in Sharm el-Sheikh, Egypt.
More than 35,000 participants are expected to attend the annual gathering known as
the Conference of the Parties to the United Nations Framework Convention on Climate Change (UNFCC COP). This year's summit — referred to as COP27 — marks the 27th conference
of the 193 parties that signed the original U.N. climate agreement in 1992. It's the
largest climate-change-focused event in the world.
Entry to the U.N.-regulated Blue Zone offers Michigan Technological University students the opportunity of a lifetime to
observe negotiations and connect with global policymakers, said Tech delegation member
Shardul Tiwari. "It's difficult to get access," he said. "We've been fortunate to
get this opportunity." 
Michigan Tech Chemistry Professor Sarah Green, who spearheaded the effort for official admittance, said observer
badges are allocated based on venue capacity and previous participation."Because of
robust participation in 2019 and 2021, our quota increased from five badges to six
per week," she said. "I give priority to students in my Climate Science and Policy
class, class alumni or students who have shown a serious commitment to climate action
on campus. I like to have a few experienced attendees as well. Attendees must be mature
and independent, because we are unable to guide them at every step."
"The COP is a singular opportunity to see the really big picture of the dynamics of
climate action. Students have a chance to meet and talk with people from all over
the world, and gain a perspective of both the immense complexity of the problem and
the multitude of powerful people dedicated to solving it."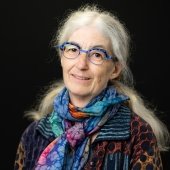 2019 
Michigan Tech granted observer status (a roughly year-long process), allotted five
badges per week, attends COP25 in Madrid
2020 
Summit canceled due to the global pandemic
2021 
Michigan Tech's 10-member delegation attends COP26 in Glasgow, Scotland
2022 
Michigan Tech granted six badges per week for COP27 in Sharm el-Sheikh, Egypt
Tiwari, who earned his doctorate in environmental and energy policy in October 2022,
is one of the group's most experienced attendees. He's been to two previous summits
in a professional capacity, but it's the researcher and instructor's first time attending
as part of MTU's delegation. He's delighted to see the University increase its role
in the global conversation.
"We have a presence on the world stage. To have that presence is a privilege and an
advantage. For students, it's aspirational and we are able to develop institutional
capacity now that Michigan Tech is an official member."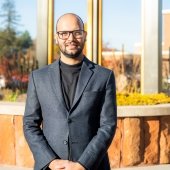 It's natural for Green, who teaches Climate Science and Policy and the aptly named
Green Chemistry, to be a conduit for engaging Huskies in the global climate action
conversation. The oft-quoted expert (see her 97% climate change consensus cited on
Last Week Tonight with John Oliver) is one of the leaders in that dialogue. Green has served as co-chair for the Scientific
Advisory Panel on the Sixth Global Environmental Outlook United Nations Programme
and as a Jefferson Science Fellow in the U.S. State Department. Her research focuses on a full range of environmental chemistry, including climate change communication.
MTU Teams Up With a Higher Education Coalition
 
"We are part of a larger group, the Youth Environmental Alliance in Higher Education (YEAH), which links multiple universities for engagement with COP," Green explained.
Like many observer organizations, YEAH organizes events and exhibits in the Blue Zone
and holds press conferences to communicate the membership's views on climate action. 
"Our delegation will be very involved with the U.S. Center, which is where the U.S. government holds events to highlight what our country is
contributing to the global effort to limit climate change," said Green. "YEAH will
host a youth panel there on Nov. 10 and an exhibit, 'Voices and Visions,' during the
whole two weeks of the conference."
The YEAH exhibit space will include showings of MTU research videos on climate change and other information about Michigan Tech, along with projects and content from the 11 other member universities.
What It's Like in the Climate Change Summit Blue Zone
Unlike the climate change summit's Green Zone, which features public cultural events,
the Blue Zone is an authorized-admittance-only space where official negotiations take
place. While observers sit in, official negotiators — who can be identified by their
red or orange badges — consider the articles of the Paris Agreement in various working
groups. The Blue Zone also includes spaces for official diplomatic events put on by
participating countries, organization displays and media areas for press conferences,
along with work and conversation spaces. (View the COP27 Blue Zone venue map.)  
Green describes it as a "cacophony." 
"Entering the venue, after extensive security checks, you encounter a crowd of people,
all committed to climate action from their own professional and personal perspectives,"
she said. "Youth delegations push for stronger action for their future, negotiators
push countries to stronger commitments, and developing countries push for stronger
support to cope with a problem they didn't cause. Finance ministers wrestle with how
to incentivize markets to accelerate the transition to clean energy; innovators promote
technological solutions; farmers, foresters and Indigenous people debate how best
to harness the power of nature to sequester carbon; and human rights campaigners keep
the focus on how this transition can occur with justice for all." 
Tiwari, whose work is centered in energy justice, said there are unexpected networking opportunities to be found in the chaos. For
example, at a previous summit, he had an impromptu coffee meeting with a representative
of the Clean Cooking Alliance. Tiwari's work includes research on safe cookstoves that preserve household air quality,
instead of polluting it with wood and charcoal smoke.  He appreciated making the connection
and being asked to review a new text on cookstoves.
Green has developed a strategy for getting the most out of the event. "COP27 is a
three-ring — or multiring — circus," she said. "I like to follow the progress of the
negotiations. The main plenary sessions give updates on topics on the table. I always
join the morning meeting of RINGO (research and independent NGOs, or nongovernmental organizations), which is the 'parent' of university observers
and gives a daily overview of the status of negotiations."
Major Topics at the COP27 UN Climate Change Summit
The summit is a world headline-maker known for generating awareness and policies aimed
at addressing climate change through adaptation, mitigation and economic action. The
gathering of governmental and industry leaders, nonprofit NGOs and interdisciplinary
climate experts is perhaps best known for the 2015 Paris Agreement, a negotiated treaty setting expectations for curbing the rise in global temperatures.
There is always anticipation surrounding what issues will rise to the forefront at
COP27. Both Green and Tiwari anticipate economics will be top of mind. 
"A primary topic on the agenda is 'Loss and Damage,' which asks the question, 'Who
is going to pay for damage from climate change, particularly for developing countries
that are suffering damage from a problem they did not cause?'" said Green. "Another
important topic is whether the world can get on track to limit warming to under 1.5
degrees Celsius."
"Countries have been asked to increase their commitments to urgent action. I will
be looking for promises to increase ambition and for concrete evidence that countries
will achieve the targets they have set."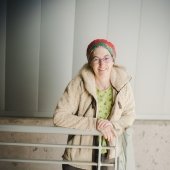 "Climate financing was a big topic at the last conference and will be at this one,"
said Tiwari, noting that carbon pricing is part of operationalizing the Paris Agreement.
Tiwari said one of the most burning debates centers around the question of climate
colonialism. Developed countries created their wealth and stability through use of
fossil fuels — a path that is no longer sustainable for the world, which restricts
developing countries' growth.
Students Share Their Michigan Tech Research
"These students have shown a willingness to jump into a somewhat chaotic timeline
of YEAH events — chaotic because we don't hear what events are accepted until September,"
said Green. "They come from a range of majors, from engineering to environmental policy to digital communications, and share an interest in crossing boundaries, learning from and working with students
and professionals from other disciplines."
"YEAH mirrors the ways certain countries come together in COP," said Tiwari. 
In addition to observing negotiations, Tiwari will be presenting his research on pumped underground storage hydro (PUSH). Tiwari's Nov. 14 presentation takes place on Oceans and Land Day, in collaboration
with fellow Michigan Tech delegation members Aritra Chakrabarty, Zach Solomon and
Kathy Huerta Sanchez. The event, in the conference's Capacity-building Hub, centers on using local ecological knowledge to inform climate science. While he'll
touch on PUSH there, he will more fully focus on the initiative in another event,
on Nov. 17, in which YEAH addresses climate leadership across generations.
Tiwari is a member of Michigan Tech's Keweenaw Energy Transition Lab, which has been studying the feasibility of siting electrical energy storage facilities in abandoned hard-metal mines and using a closed-loop system to pump water from lower to upper reservoirs, turning
turbines to generate electricity and giving old mines a new role in the energy transition. 
"How local knowledge can support climate action is not just economic, but social and
cultural. The transition can be a local-driven project," Tiwari said. "If we have
abandoned mines filled with water, they will be contaminated. It's not a matter of
if, but when it will leak into the groundwater. Here, we are presenting a technology
that can mitigate a threat. Economics would call it an externality. We can see it
through the lens of energy justice."
Among other notable research presentations, Michigan Tech is helping lead an event
in the U.S. Center, where Ph.D. candidate and alumna Rose Daily is a panel member
for a discussion on national climate change education. Read Daily's blog on her journey
from local to global sustainability advocacy on Michigan Tech Unscripted.
Presentations will be streamed and available for viewing after the conference. The
United Nations features a full COP27 schedule of events by day and topic.
How to Follow MTU at the UN Conference
Follow Michigan Tech social media on Facebook, Twitter, Instagram, LinkedIn, TikTok and Snapchat for the latest from
Huskies at the conference. Summit updates can also be found by tracking the hashtag
#COP27.
Michigan Technological University is a public research university founded in 1885 in Houghton, Michigan, and is home to more than 7,000 students from 55 countries around the world. Consistently ranked among the best universities in the country for return on investment, Michigan's flagship technological university offers more than 120 undergraduate and graduate degree programs in science and technology, engineering, computing, forestry, business and economics, health professions, humanities, mathematics, social sciences, and the arts. The rural campus is situated just miles from Lake Superior in Michigan's Upper Peninsula, offering year-round opportunities for outdoor adventure.
link