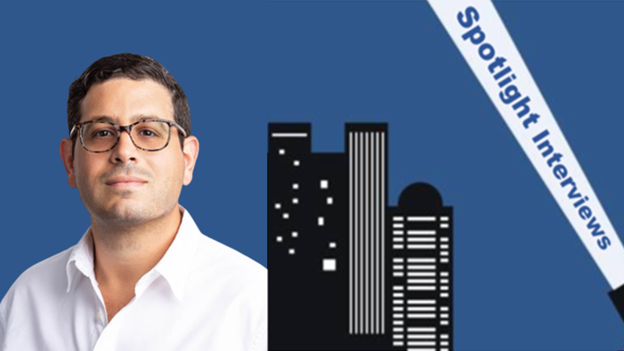 Mobility solutions provider Social Mobile offers services critical to restaurants and other organizations looking to bring to market innovative mobile products. The company was recently named to the Inc. 5000 list of fastest-growing companies in America, as well as one of the fastest growing technology companies by the South Florida Business Journal. It was also recognized by Restaurant Insider as one of the Top Restaurant Tech Innovators for its work with DoorDash, which is a focus of a recent conversation with Robert Morcos, the Founder and CEO of Social Mobile. Morcos also shares his insights on the importance of mobility within restaurant operations and why restaurants should consider custom, white-label solutions instead of off-the-shelf technology.

Can you talk a bit about Social Mobile's capabilities and how restaurants benefit?
Social Mobile is an enterprise mobility solutions provider focused on helping organizations looking to deploy and bring to market innovative mobile solutions for any number of varying use cases. We design, engineer, and manufacture custom solutions built on the Android Enterprise platform, while also providing device management and a variety of logistics for a full suite of enterprise mobility services.
Restaurants are increasingly embracing mobility to streamline operations and deliver world-class customer service. Today, mobility solutions help improve the dining experience in many ways – digital check-in, digital menus and signage, self-serve kiosks, customer feedback surveys, and more.  During the pandemic, restaurants increasingly relied on mobility solutions to implement food delivery, pick-up, contactless ordering, and contactless payment.
Social Mobile helps restaurants support all these use cases with large-scale deployments that combine our expertise designing custom devices with device management, and ongoing support.
What differentiates Social Mobile from other leading mobility providers serving the restaurant sector? What do you view as some of your company's competitive strengths?
First, our domain expertise in enterprise mobility and providing custom mobility solutions made specifically for our clients. Secondly, we are one of a handful of product manufacturers that are Google Mobile Services (GMS) certified, and the only licensed OEM exclusively offering custom solutions for enterprise. Third, Social Mobile not only designs custom mobility solutions, we also provide a full suite of mobility services ranging from staging, kitting, and deployment as well as repair and replacement.
We also have a range of experience serving the food and beverage industry, with clients ranging from restaurants, quick serve operators, and pick-up/delivery services. One of the company's clients, DoorDash, significantly streamlined its merchant operations by utilizing a custom-designed solution from Social Mobile that saved them 60% on the device TCO (total cost of ownership).
What categories of restaurants are likely to benefit most? Any recent success stories you could share?
Digital transformation and the pandemic have impacted the entire restaurant industry, so all restaurants will benefit from a mobility solution regardless of the category. The pressure on restaurants to perform well as a business is immense. Workers are scarce. Wages are increasing. Customers are opting to dine-out. Restaurants must find efficiencies anywhere and everywhere. So, if it's a quick serve restaurant adding self-serve kiosks and digital menus, or a traditional dine-in restaurant accepting delivery and pick-up orders – the benefits are everywhere.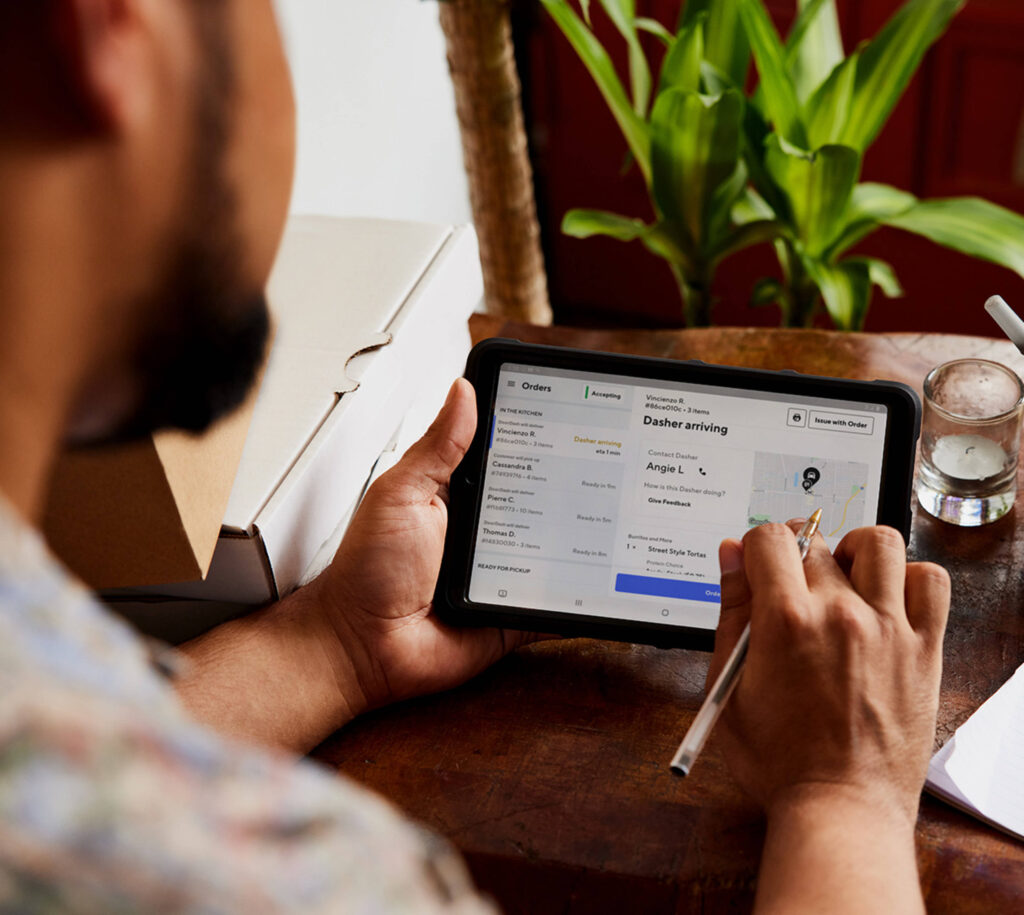 When DoorDash first approached Social Mobile, they shared several challenges with the hardware devices that were currently deployed; however, once we dug a little deeper it was clear that there were challenges beyond the hardware itself. The management of the devices, preparing them, deploying them to merchants – all that needed to be reviewed. We recommended a full, end-to-end mobility solution that enabled DoorDash to better support its merchants and scale its operations globally.
The Social Mobile team worked with DoorDash to design an entirely custom solution made specifically for their merchant operations. The DoorDash tablet is made exactly to their specifications. Components are protected by a moisture-proof coating to withstand the harsh kitchen environment. It's also certified to work in any DoorDash market, which is to say that we enabled all the necessary cellular bands for every country, and registered the device with regulators like the FCC, CE, RCM, and more.
Social Mobile stages and kits the devices with SIM cards, accessories, and DoorDash marketing materials directly off the production line, removing the time and cost spent on third-party logistics. When carrier SIM cards are activated and installed, the SIM is bound to the device to  prevent it from being used in any other device and avoid data fraud.
Every tablet is enrolled in Mambo, our Android Enterprise approved enterprise mobility management (EMM) platform so that DoorDash can manage their entire fleet anytime and anywhere. The DoorDash tablet is Google Mobile Services (GMS) certified, which means it has access to all the Google apps like Chrome and Maps, as well as Google's APIs.
Finally, DoorDash tablets are Android Zero-touch enabled, meaning they're configured and ready to go to work right out-of-the-box. Merchants don't have to take the time to find and install the DoorDash Order Management app or configure any of the settings. It's automatically pushed to the device the instant it connects to the internet, along with all IT device policies and security updates.
Social Mobile's solution helped DoorDash reduce the company's total cost of ownership for the device by 60%. Today Social Mobile helps DoorDash support hundreds of thousands of merchants and tens of  millions of customers worldwide.
How important is mobility within restaurant operations? Where are you seeing mobility being used most – e.g., back office, front office, etc.? Can you provide an example of how mobility is automating restaurant operations?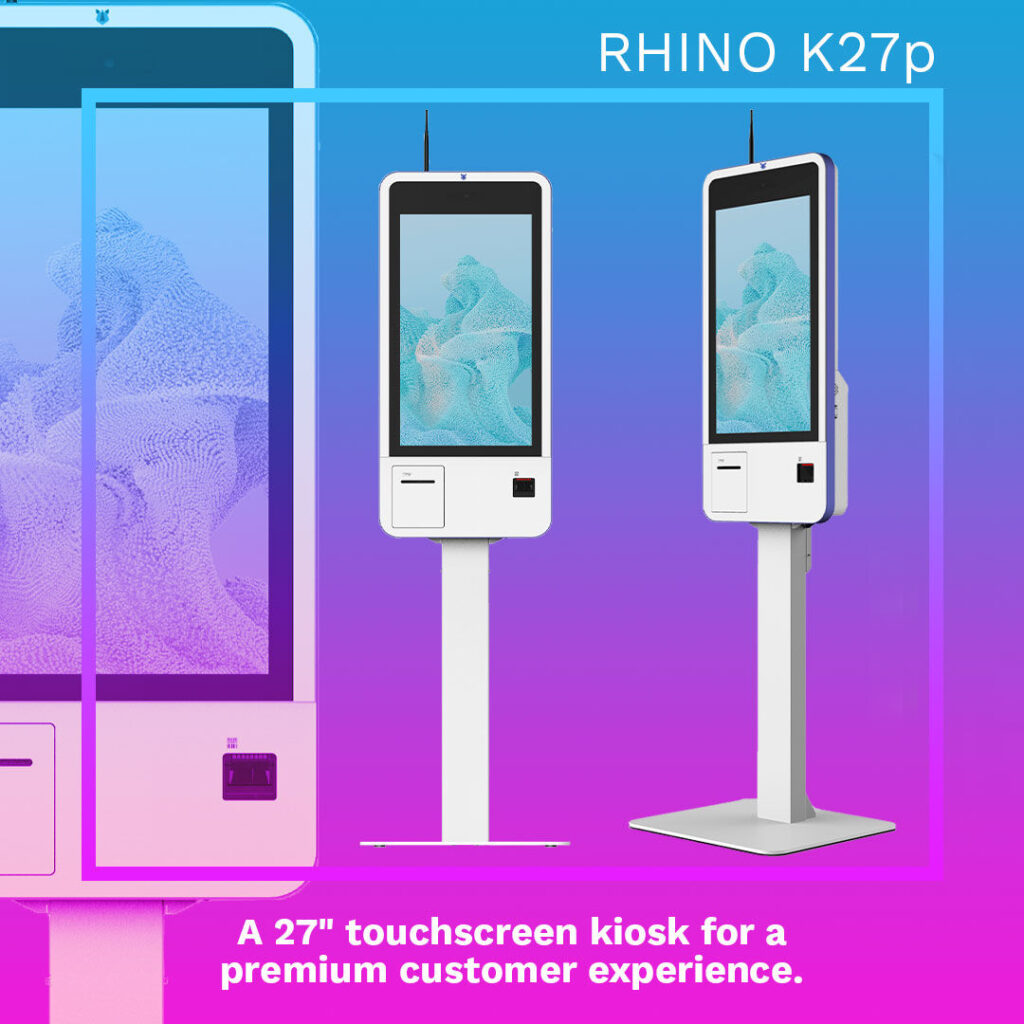 Mobility is extremely important for today's restaurant operations. Especially in a post-pandemic world, with the increase in food delivery and pick-up. We are seeing mobility being used in every aspect of the restaurant business. For example, in the front of the house, server handheld tablets and digital menus are being used to deliver an impactful customer experience. In the back of house, kitchen display systems and order ticket printing are being utilized by the staff to efficiently manage orders; handheld devices are helping track deliveries and inventory, Additionally, handheld devices, kiosks and POS terminals can streamline ordering, bill presentment and payment, and capture customer feedback via surveys.
One example we can look at is the DoorDash user experience journey. A customer orders a meal through an app, and once the order is received by restaurant, the server can accept the order and an order time is communicated back to the customer. The next step is for the kitchen to receive the order ticket and proceed to make the order for the customer. The Dasher is then notified to head to the restaurant and pick up the order for delivery. Finally, the customer will be notified that their order is on the way and the Dasher drops off the order to the customer.
From a technology deployment perspective, should restaurants consider white-label solutions or off the shelf technology?
There are many reasons why restaurants should consider custom, white-label solutions instead of off-the-shelf technology. To start, off-the-shelf solutions are typically premium devices that include more components and features than your typical enterprise use case requires. They are not as secure, difficult to manage, expensive to deploy, and product availability is not guaranteed year-after-year. A consumer-grade device isn't rugged and doesn't have the battery life to last with constant use over an entire shift.
Custom devices, on the other hand, are purpose-built meaning they can incorporate or remove any components or features that aren't needed. This can reduce the cost by an average of 20 to 30% right off the production line. With a custom solution, devices can be branded for the client, without the need to send them to a third-party to be staged and kitted. Because the device is made just for that client, they is guaranteed availability for a set number of years – usually between 3 to 5 – so there's a consistent supply of product ready to go anytime.
What advice can you give a restaurant group considering a mobility provider?
My advice to restaurant groups is to not just think about the price of the hardware, but to also consider the total cost of the entire mobility solution from manufacturing to kitting, management, and support. How much would it cost your business if a high percentage of your devices were failing, needed repairs, and cost you revenue?
By looking at the entire lifecycle of the device and going to a single mobility vendor like Social Mobile, restaurants can realize significant savings for their business. Also, mobility solutions can be delivered with a device-as-a-service (DaaS) model, so restaurants can take advantage of the latest technology without the heavy capital expenditure on devices.
You're a recognized leader and innovator in the mobility space, having founded Social Mobile more than a decade ago. Can you tell us a bit about your career trajectory?
I've been in the mobility space since I was 15 years old, buying and refurbishing used cell phones. I got my start through a friend's father whose business was exporting these phones to international markets. After college I started Social Mobile – in 2011 – but it had a slightly different focus. We still designed and manufactured custom devices but for consumers, which is a fiercely competitive market. So we pivoted and decided to focus exclusively on enterprise clients.
Today, Social Mobile has about 70 people spread across 8 different countries. We have some of the world's leading experts in enterprise mobility and Android Enterprise on our team, and we are working with some of the world's biggest brands to deliver custom mobility solutions. We did all of that without taking on any investment or outside capital, which in retrospect has allowed me and the team to make a pivot like that and be more agile with our strategic decision making.
What do you do in your job on a day-to-day basis? What do you like most about your work?
Even though I am the founder and CEO of Social Mobile, I have worn almost every single hat at the company. I think that's typical for any startup founder, but it's given me the ability to understand almost every aspect of the business. Since we've deepened our executive team bench, I spend more of my time focusing on the future of the company and exploring different strategic initiatives.
I'm also very passionate about the CHIPS Act that was passed last year, and advocate for reshoring a lot of the downstream production of mobile devices back into the U.S. Producing semiconductors in the U.S. is a critical and key element for our nation's sovereignty, but we also need to consider that hundreds of other components used to make mobile devices are not produced in the U.S. Further, assembly is also done primarily overseas. Policy makers need to take into account the full supply chain and manufacturing process in order to truly maximize the benefit of the CHIPS Act.
How has the original vision for Social Mobile changed — or not changed — as the company has grown over the past decade?
The vision has always been to be the world's best mobility provider; however, that vision changed from consumer to enterprise a number of years after we got started. That shift allowed us to really focus our efforts and differentiate ourselves from our competitors, who in the consumer space are massive multi-national companies. Today we are dedicated to building the best, custom mobility solutions for our clients. That includes everything from the hardware to management and support – the full device lifecycle.
What will be the primary focus areas for Social Mobile this year? Any new technology-related initiatives?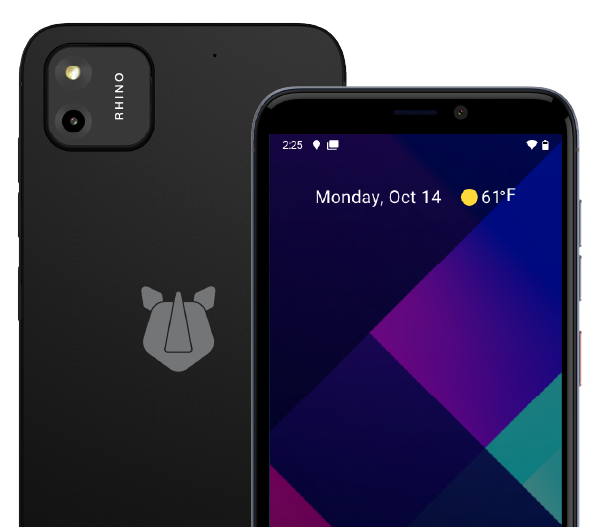 2023 will be a big year. There's a lot of projects that we're working on bringing to market. Soon we'll have a device-as-a-service (DaaS) offer launching, which will help clients reduce their upfront capital expense when it comes to mobility solutions. We're also launching a new program for clients to brand our RHINO devices with their name and logo – called RHINO Custom. And we are constantly improving our private label offerings, expanding to develop new and innovative devices for our clients – everything from wearables to IoT devices and more.

link